I found these in a small store in Pennsylvania. The perfect for any domestic discipline session The good old trusty wooden spoon and these are sturdy and strong enough to administer a sound spanking to anyone's bottom. The kind Grandma used to use.
49.00

What a find the fanciest custom made soroity paddles I have ever seen. Not only are the beautiful they get the job done right. perfect for all your college fantasies.Colors are limited. Please let me know what color you would like.
79.00 

Another great find. This bathbrush that will surely give that naughty lady or gentleman the lesson they have coming to him. To use either over the knee or bent over a table or chair this brush is sure to get the point across. The total in length 17 inches. The handle is 12 inches long and the brush is 5 inches by 3 inches wide. All wood with natural bristles.
79.00

Want to use something different try this traditional rattan carpet beater Another great find. I am sure there were many grandmas out there that used a rug beater like this to teach a naughty gentleman or lady a lesson. Discipline does not get any better. Not to be used over the knee but great for bent over a desk, chair or across a bed. Sure to give a good old fashioned sting. This carpet beater is round with a long handle which is wrapped in red rubber. The total in length is 2 feet 5 inches. The handle is 19 inches long.The rug beater is 10 inches by 9 inches wide. All natural rattan.
129.00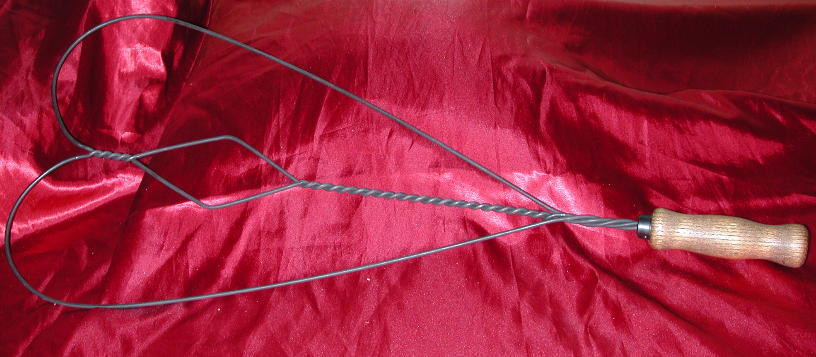 Boy, this is something you don't want to reckon with an old fashioned wired carpet beater. Dating back as far as the 1900's this wire carpet beater will leave marks and is sure to make those naught adults behave for a long time. This carpet beater is shaped like a heart with a curve short curved wooden handle that fits the hand perfectly. To large for over the knee spanking but perfect for laying that naught miscreant across a bed or bent over a desk or chair. The total in length is 2 feet. The beater is 20 inches by 10 inches wide. The handle is 4 inches long.
129.00
Canes, Hickory, Plastic, Bamboo....
Delron Cane 15 "
I found this great Black Delrin 15" cane. Great for crack caning. Plus its easy to travel with & it delivers a harsh STING! These are for sale on my site
59.00
Hickory Stick 39" long 3/8"

Genuine hickory is not as flexible as rattan; but not as rigid and unforgiving as bamboo or birch. Perhaps that is why we have the old song about being, "taught to the tune of a hick'ry stick." It is a truly American historic tradition.As used in old long-barreled muskets and rifles, this version of the Ramrod has its genuine brass fittings.
129.00
Straps. Prison, Double Leather, With Holes, Rubber.......

A time honered tradition... Back again my favorite hand made braided tawse. A must for discipline scenes. This English Tawse is a very fine handcrafted slapper in a A must for schoolroom rich rust brown and black finish, with an impressive tooled pattern on the handle. It is 18" long. 2" in width and a 6" handle.The slapper end is split in two, which gives this implement its distinctive sting.
149.00

As originally specified, the leather is stiff sole bend with eight holes which are supposed to either "increase the speed," "make it hurt more," or prevent the prison strap from turning sideways in mid-stroke. The blade is Russet and the handle is Black.

Starting around 1900, straps like this replaced "cats" in the Canadian Federal and Provincial Prisons and continued in use for more than 70 years.
The dimensions we use for this strap ( 3" wide x 30" long x 1/4" thick with 3/8" diameter holes ) were taken from a photograph of the original object in the hand of a Warder.
The size and the thickness, based on my experience, are consistent with the goal of intimidating violent felons in adult prisons ... and with the descriptions of the damage done to their backsides with only five or ten strokes. This estimation best fits the descriptions of the Canadian Prison Strap provided by prisoners. Naturally, in consensual play, a Punisher might not use quite the full force which the Senior Warders of a more brutal age would have employed.
However ... it is difficult to ignore corpun.com's documentation. While prison officials may have minimized the size of the Canadian Prison Strap to mollify anti-corporal punishment reformers, it is equally likely that prisoners would have exaggerated the brutality of their punishment.(For a longer discussion of Prison Strap design, Click Here).

A well worn belt, doubled over in the fist is a time-honored instrument for the correction of all mental and moral defects, or just for having a good time. However, most men don't have the girth to wear a belt long enough to really get the job done.
This Double Strap is made of fine oak-tanned leather that grows more supple and mellow with use. The handle is formed over an unbreakable Delrin™ plate to provide a firm grip and plenty of leverage.
149.00

The Great Rubber Strap was designed to be the most powerful behavior modification implement possible -- the use of which would not constitute a violation of "international arms control treaties"! Because of its length, it must be swung at a speed that precludes its being used in anything like a sensual or restrained manner. It does very little damage considering the pain it causes, but still must be targeted with some discretion and understanding. Normally the edges of the rubber strap are rounded to almost eliminate most marking. Left square, they will make welts and lines commensurate with the ordeal that has been endured. Impervious to body oils, lubes and cleaners, the Great Rubber Strap can be disinfected with alcohol, bleach or "Betadine™" surgical scrub.
149.00
Well worn RHT stockings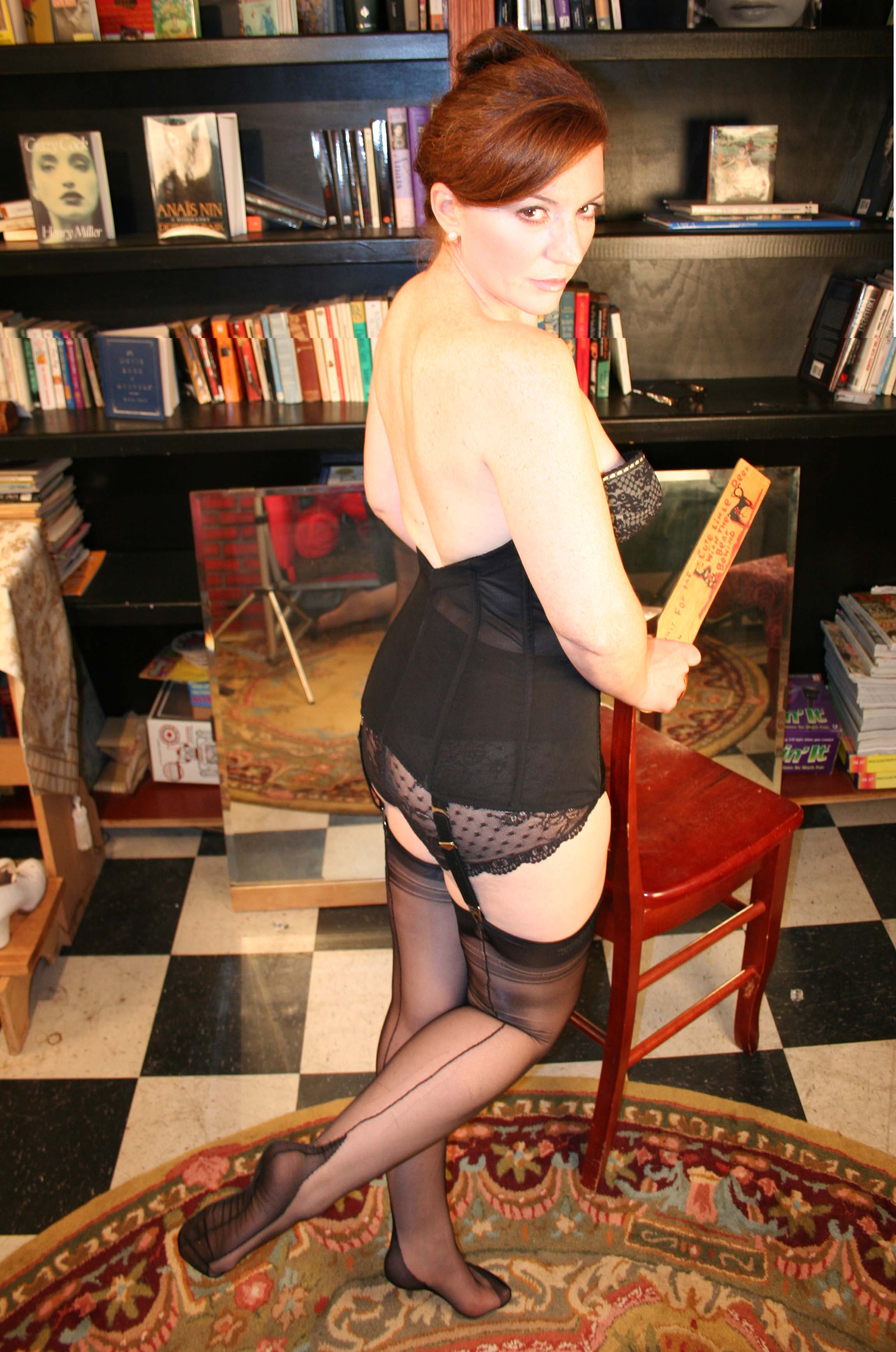 50.00
Enema Equipment, Anal Toys, Vibrators and Strap-On.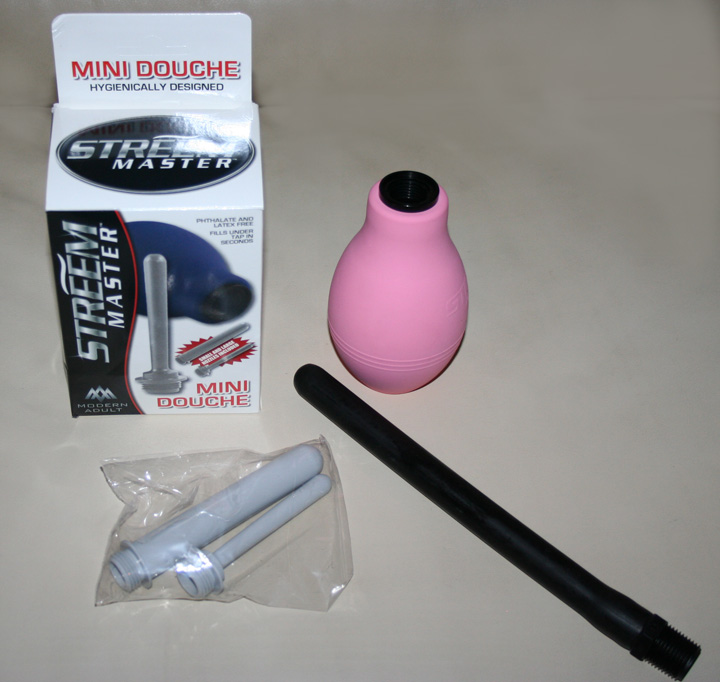 This is the ultimate bulb enema set up everything you need or beginners or seasoned pros. Streem master with a large diameter opening for easy cleaning, drying and filling. Comes with 3 size nozzles. All have ultra smooth finishes and rounded easy-entry tips. Capacity is 250 ml. Latex free. The smallest nozzle is 4 inches thinner than a finger, the second nozzle is 5 inches a little thicker than a finger and the third nozzle is a custom made of Flexible Neoprene rubber, more comfortable than rigid metal nozzles. You have your choice in 3 different lengths 6 inches, 9 inches (shown) or 12 inches. You also have a choice in colors for the bulb pink or black.
89.00
THIS IS AN ADULT SITE
2257 records are held by Kelly Payne, Record Custodian at:
First Country Girl Inc., 24 Laforge Avenue, Staten Island, NY 10302.